Back in 2015, I picked up this Olympus E-M5 "Elite" from B&H a special, including a separately boxed 14-42mm f/3.5-5.6 II R as the kit lens. I wanted one since they came out, but couldn't justify the cost to purchase as I already had the Fujifilm X-E1 to fill my small digital camera needs. Eventually the price came down to a level I was comfortable with, and I really liked the new "elite" textured body finish and leather wrapped grip. Later, I bought a Meikon underwater housing for it for around $110, and it has been my primary underwater camera while diving.
History
At the time of this camera's release in 2012, Olympus was lagging behind Panasonic as far as offering a professional level micro 4/3 body with a built in electronic viewfinder. Olympus' PEN series at the time, although very successful, required an external EVF to be attached to the camera's hotshoe/accessory port. Panasonic however had several models in the Lumix G range that offered this functionality on camera. This camera put micro 4/3 on the map for professional shooting at the time, and is one of the key reasons why mirrorless cameras are so popular and advanced today. This body resurrected the "OM" moniker for Olympus, and is styled similarly to vintage OM film bodies.
Specifications
Mechanical shutter speeds from 60s to 1/4000s
Flash synchronization at 1/250
1440k dot EVF, 800x600 SVGA resolution
Viewfinder 100% accurate, 0.58x full frame equivalent magnification, 60hz or 120hz refresh rate
Micro 4/3 lens mount
No flash - external clip on flash supplied + Flash hot shoe
16 megapixel Live MOS sensor, 17.3x13mm imaging area
Effectively 2x crop (relative to "full frame" focal lengths)
Native ISO 200-6400, boost from 100-25600
Continuous shooting at 9fps, 3.5fps with continuous autofocus
1080p video at 30fps
720p video at 60fps
AVCHD, H.264, or motion JPEG codecs
Built-in stereo microphone, no external microphone or headphone port
SD/SDHC/SDXC card slot
Flip up/down Rear LCD, 640x480 VGA resolution
Environmentally sealed body
Takes Olympus BLN-1 battery
Weighs 425g with battery
Measures 121x90x42mm
Ergonomics
This camera is one of my favorite designs for casual shooting. While the viewfinder hump makes it less pocket-able than one of the PEN bodies, it is still very thin without a protruding right hand grip, similar to a classic film SLR. Despite this, it still offers two control dials on that side, allowing easy adjustment of settings in manual or semi-automatic shooting modes. Additionally, it has a separate video record button and a customizable function button (ISO for me) on the top plate, easily discerned from the shutter button. Just below the rear dial is the playback button along with another function button. These are quite small and close together, so I sometimes find it difficult to use when the camera is up to my eye. I have this button bound to AF-ON in video and DOF preview in still modes, but many use a trick with this button for manual focus assistance. Basically, the shooter sets it to enable an art filter while depressed which acts like focus peaking, a feature absent on this camera, and then once focus is achieved the button is released then the photo taken with the shutter button. This works decently, but I've never really adapted lenses to this particular camera due to the crop factor. On the opposite side of the top plate is a model dial, which allows selection from the usual PASM, a dedicated movie mode, and Auto, Scene, and Art modes. I don't change modes very often, so it's nicely out of the way on that side and I can perform all camera operations with my right hand alone.
On the back, 4-way directional arrows with a central OK button are accompanied by a menu, info, delete, and on/off switch. I've found it very easy to use, especially underwater, by selecting "OK" then quickly navigating the settings found in that quick menu. The arrow directions can also be customized, allowing quick access to various settings. In my case, AF point selection, continuous drive, and flash on/off. The menu button is separated nicely and allows deeper access into custom settings and functions. I initially found the on/off switch strangely placed, similar to the older Canon 10D/20D/30D/40D setup. When bringing the camera out to shoot, it was an easy adjustment for me to use my right thumb to turn it on while bringing it up to my eye. Underwater, the rear on/off is perfect because it allows me to save battery on long dive trips by easily shutting the camera off while keeping a secure grip on the camera with one hand, keeping my left arm free to check my gauges, control BCU buoyancy, etc.
The rear LCD screen is decently stiff, and articulates up and down only. This allows waist level shooting with ease, and the downward tilt is also usable for reaching above crowds to shoot. It is also touch enabled, and works in shooting mode to autofocus, trip the shutter, change settings, or a combination of these via menu settings. It also works in playback mode, which allows swiping forward and backwards among recorded media along with pinch to zoom in and out. Conveniently, touch functions can be disabled in shooting mode but still work in playback mode, just as I prefer.
Focusing
Autofocus is performed by a contrast detection system. There are 49 selectable points, as well as a variable face detect mode that can also prioritize left, right, or both eyes. I'm unsure of the accuracy with very wide aperture lenses, but it has been reasonably reliable at f/1.8. S-AF does do a bit of back and forth racking when acquiring focus, but it's very accurate so I don't have many issues with still images. This motion makes continuous tracking quite inaccurate even at a slow 3.5 fps, and video AF is essentially worthless. This isn't a sports camera by any means, and any videos will have to rely on manual focus or a wide depth of field.
Image Quality
This tried and tested 16 megapixel sensor has been around for a while in many variations. Looking at noise comparisons, coupled with my own results, this one is probably one of the weaker iterations and there is noticeably more noise at higher ISO compared to the EM-1 or newer Panasonics (but still less than the 20mp m43 bodies). The dynamic range is also limited, and there is some slight grain even at ISO 200 in even tones such as the sky.
Video and audio quality is downright bad though. There are no video specific color profiles for grading, and the color information recorded is so heavily compressed that it allows for little adjustment in post processing. Additionally, the menu settings for video are very rudimentary, with no easy selection of bitrates, codecs, or framerates. Clearly video was not a priority for Olympus here, although recent camera releases have shown they are trying to fix that.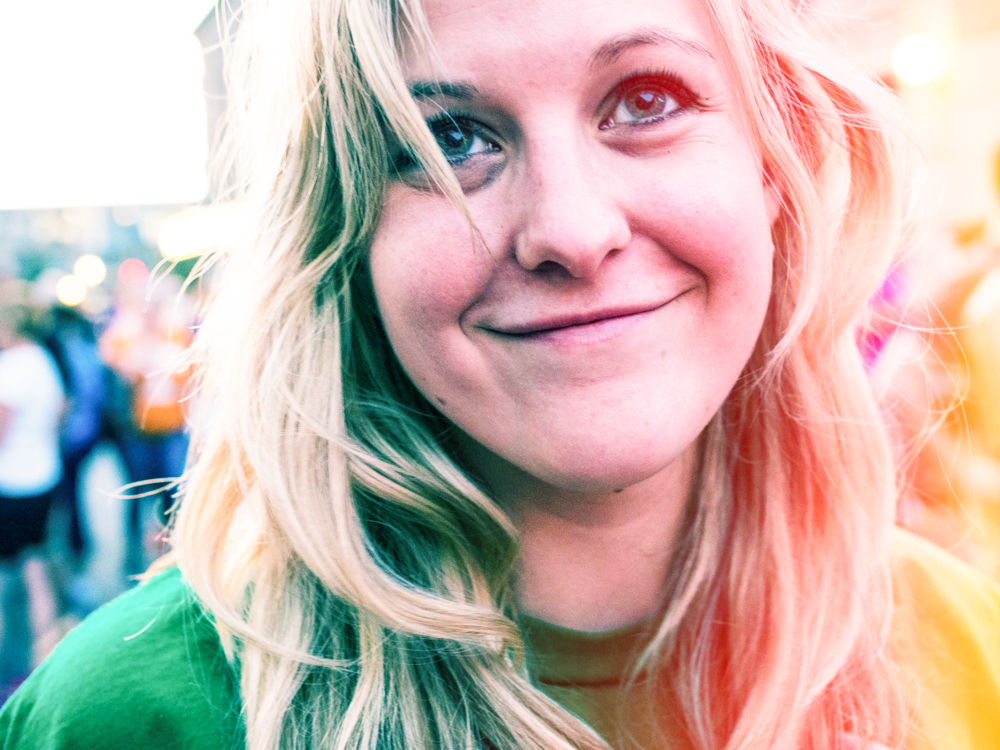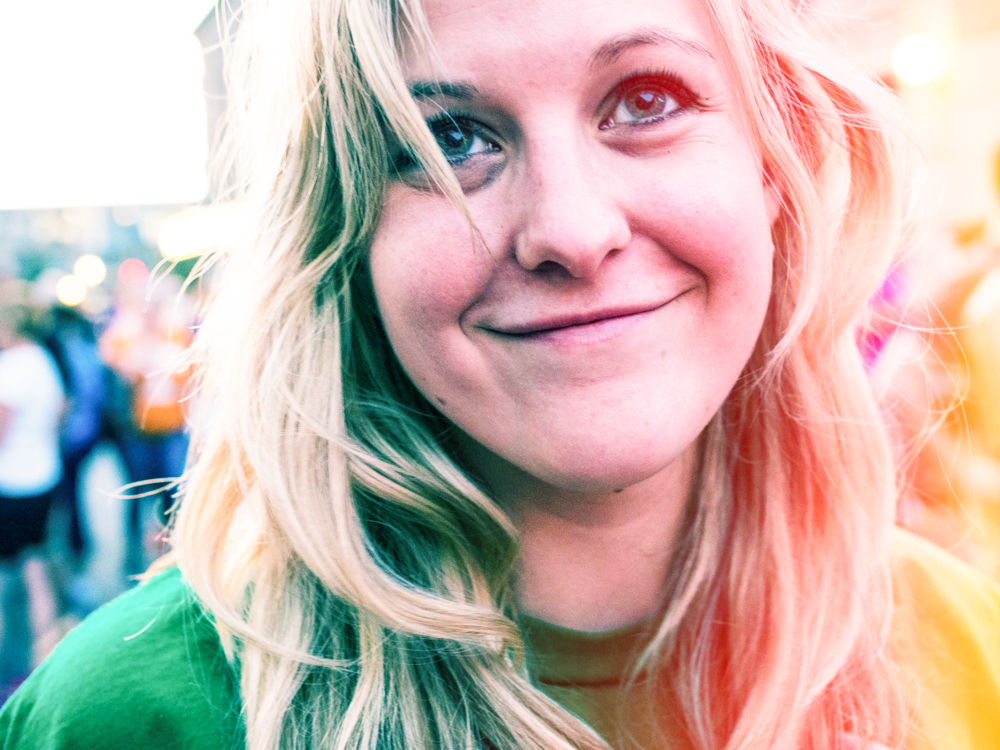 Final Comments
Overall, I have to say I enjoyed this camera a lot. I have since sold the Fuji X-E1 which I used alongside this, and I remember being blown away by how much better the refresh rate was on this Olympus in low light, and it was my preferred camera for evening outings or any time where I didn't know what lighting conditions to expect. Now, I'd probably sell this off as well if not for the underwater housing I have for it. Although the image quality isn't much worse than even the newest 16mp micro 4/3bodies, the small, lower resolution viewfinder means I am picking it up less and less to use regularly. I do love its compact size, beautiful weather sealed body, and nice metal build though, and perhaps the E-M5 Mark II is exactly what I really want... if I could stop buying Panasonic bodies. The original E-M5 is a great deal on the used market to get in to the micro 4/3 system, and is superior to the similarly priced E-M10.
Image Quality: 6/10

Video Quality: 4/10

Stills Features: 6/10

Video Features: 3/10

Usability: 7/10

Durability: 8/10

Price/Performance: 8/10

Overall Score: 6/10